Celebrating over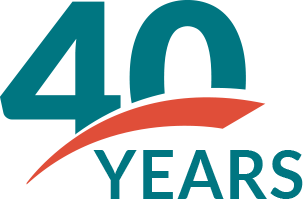 of providing clients with a creative approach to legal advocacy, litigation strategy, conflict resolution, and out- of-court dispute resolution.
​
Sherman Law LLP is an award-winning family-owned law firm in Waterloo Region with particular focus and expertise in family law, divorce, family mediation, collaborative divorce and family law, collaborative divorce mediation, estate planning, and estate administration. We are renowned for providing a creative approach to legal advocacy, litigation strategy, conflict resolution, and out-of-court dispute resolution for clients seeking knowledgeable and highly skilled representation throughout Ontario. Our dedication to our clients and focus on their goals, experience, and well-being has allowed us to become a trusted legal advisor frequently referred by our peers.
An integrative approach to dispute resolution.
We are forward-thinking advocates and integrative legal practitioners. Our firm is part of the comprehensive law movement, which views the practise of law as having the ability to be a positive force in the resolution of conflict, and as a healing profession. Our lawyers apply a wholistic view of practise to each area of law by drawing upon knowledge gained from many disciplines and partnering with colleagues in other disciplines for the benefit of our clients. We work to ensure that our clients make educated decisions by focusing on the person and their family as a way of finding healthy and sustainable solutions. We never lose sight that families and relationships are often at stake. As integrative legal practitioners, we seek to enrich the practise of law by finding peaceful ways of resolving conflict and focus on values-based solutions. 
Exceptional advocacy.
Our lawyers resolve legal disputes by applying an interest-based and insightful approach to conflict resolution that considers more than strict legal rights, duties, and obligations. We also examine the intra-personal and inter-personal factors relating to the legal dispute for each party including their interests and values. Our ability to see the bigger picture allows us to provide exceptional advocacy for our clients. We focus on the goals and relationships that matter most to you and to your family. Often, that means out-of-court negotiation and consensual dispute resolution in a non-adversarial manner. We are experienced litigators when truly necessary; however, our four decades of experience supports our belief that most disputes can be resolved outside of court in a manner that is less contentious, quicker, and less costly than litigation.
Client-focused solutions for all of life's unexpected complications.
When you hire a member of our legal team, you are retaining advocates, facilitators, and mediators with a large breadth of knowledge and a proven history of achieving innovative and client-focused solutions for all of life's unexpected complications. For over 40 years, our family-owned law firm has held itself to a higher standard. We are committed to providing you with legal services that use the very best strategies, resources, and creative options available in our industry. Because to our team, "We are in this together, your family and ours" ®TM is not just a claim, it is our promise.​​