Family Law
KNOWLEDGEABLE FAMILY LAW & DIVORCE ADVICE YOU CAN TRUST!
OVER 40 YEARS OF FIRM EXPERIENCE IN HELPING FAMILIES RESOLVE CONFLICT AND MOVE FORWARD TOWARDS A BRIGHTER TOMORROW.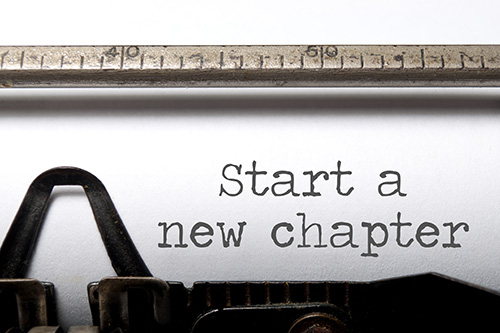 WE ARE NOW OFFERING INITIAL CONSULTATIONS BY ZOOM VIDEO CONFERENCE!
The decision to separate can be a very difficult and traumatic event for a couple and their family, where high emotions can make it challenging to envision a brighter tomorrow. Our challenge as family law lawyers and mediators is to help our clients and their families move forward from these dark moments with compassion and with care. If you are a family in transition who is experiencing the end of a relationship or a marriage uncoupling, you may have many questions about your separation and find yourself uncertain about where to even begin. Choosing the right family law lawyer to represent you is one of the most important decisions that you will need to make. Our four decades of experience assisting clients with matrimonial matters informs our belief that you should select a lawyer who cares about the legal issues that are important to you, and has the experience to help you find solutions where maintaining good relationships built upon well-considered communication and emotional intelligence with your spouse and your children matter. 
MEET WITH A FAMILY LAW LAWYER TODAY
Three facts that every client should consider
when designing a family law dispute resolution process:
FACT #1:
Your breakup does not need to ruin your life, damage your children, or define your future.
Your separation can be healing, kind, loving, and respectful of yourself 

and all involved.
Many of us aspire to an amicable and peaceful ending of a marriage. Yet, we know that most separations are incredibly heartbreaking and hostile. Far too often, hurt people hurt others. But it does not have to be this way. We are part of the comprehensive law movement that seeks to focus on the human well-being of our clients and their families as part of our contribution to the law as a healing profession. We advocate and support a wholistic approach to the practise of law that finds healthier ways to resolve legal disputes than an adversarial approach to conflict resolution and the resulting stress and emotional trauma that follows.
We focus on reducing family conflict, which allows creative and sustainable dispute resolution to follow.
Our lawyers are child-focused and family-focused advocates, who approach each case with individual and strategic care. As integrative legal practitioners, we seek values-based solutions that optimize human well-being in the practise of law, the resolution of legal disputes, and the resolution of legal matters. We welcome all modern families at our family law firm including single parents, blended families, same-sex couples, and LGBTQ2S+.  
FACT #2:
Lawyers can be peacemakers, problem solvers, and healers of conflict. 
We know that words matter. Negative and hurtful words can be very painful and inflict damage in far worse injury than simply hurt feelings. That is why we focus on non-adversarial forms of communication, mindfulness, and emotional intelligence with each client. We have honest conversations with our clients where we strive for clarity and understanding even in moments of discomfort.  We help our clients to shift their paradigm of thinking from a conflict mode to a change-centric model. We know that being professional, transparent and honest with our clients is the key to ensuring that we favourably resolve each family law case based on clear and understandable explanations of the law. Our lawyers and mediators focus on sustainable collaboration.
Transitioning to and promoting peacekeeping and healing within the legal profession through alternative dispute resolution processes that look at the needs of the whole family allows the client to obtain the best advice and assistance from legal, financial, and
family and mental health professionals. 
FACT #3:
High conflict family law cases can be resolved out-of-court
with better outcomes and sustainable parenting plans for you and your family.
Our 40 years of firm expertise informs are view that couples can consciously decide to work together to avoid the conflict and adversarial nature of a traditional court process. These couples can experience what many sociologists, family professionals, and Conscious Contracts® practitioners call a "conscious uncoupling" based on a collaborative model to dispute resolution and a wholistic approach to the law. The concept is rooted in how couples can decide to end relationships amicably through interest-based conversations and negotiation using self-reflection, mutual respect, and emotional intelligence while also recognizing the needs of the children involved to resolve their disputes and come up with a plan to move forward without having to go to court.
As experienced family law lawyers and mediators, we will listen carefully to learn all about the relationships that matter most to you, including your children. Our team will work together to advance your interests and the children's best interests.
Exceptional advocacy
where maintaining good relationships matter.
To learn more about our unique and innovative approach to family law
and the variety of areas that we can assist you and your family, please click on the hyperlink: